I know.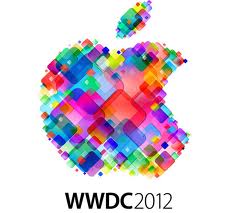 Best I can do under current conditions.
So, we've all been digesting the "news" that came out of the WWDC that started on Monday. In case you were wondering, I'm kind of the opposite of an Apple fanboy. Not going to get into it deeply today (I have already talked about some of it here), but I did want to talk about this.
One of the more interesting bits I've read came from this article at Business Insider. It doesn't really talk about the tech, but more about the attitude at Apple. In a nutshell, Apple is still acting like the plucky young upstart trying to establish space. They aren't that company anymore, but their language still sounds like the kind of competitive smack-talk that an aggressive start-up would use. Mr. Blodget (if he dropped the "d," he'd have the near perfect name for the type of work he is doing) makes the point that it isn't funny anymore…it's classless. One of the things he brings out is the comparison to Microsoft back in the day, and how the FTC and EU ultimately responded to their arrogance.
I think that's something Apple needs to be concerned about. You see, they are releasing bundled features (Maps, Ticketing, etc.) that compete with applications that already exist in the app store. So, you're a developer that makes this cool little app, you run through the gauntlet that gets you inside the walled garden, and now you are reaping the rewards for your hard work, providing service and features that your users want. Then Apple comes along and does essentially the same thing. What do you do?  Because, since it is a walled garden, Apple reserves the right to completely remove your app without notice or recourse. And I'm gonna bet that this will happen. When it does, what is the government response going to be?And I also believe that Apple's risk is much higher overseas than it is here in the US. Just having the bundled app may be enough for the EU to take action.
Thoughts?